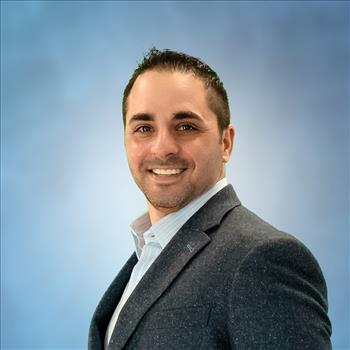 Joseph T Luckino
Email:
jluckino@cedaronerealty.com
Office:
(740) 264-7131 EXT. 316
Location:
143 Canton Road Wintersville, Ohio 43953
More About Joseph T Luckino
Joe is the Owner/Broker of Cedar One Realty as well as the creator of Steel Valley Contracting & Maintenance, Ltd., and GoGo Handyman. Before beginning his adventures as an entrepreneur, Joe graduated from Indian Creek High School in 1998 and Walsh University in 2002 with a Bachelor of Arts degree in Corporate Communication with a concentration in Biology.  While in college Joe completed an internship with one of the top internship programs in the country, Northwestern Mutual.  At Northwestern Mutual Joe was recognized in the USA Today as one of the top 20 Interns in the country for his production accomplishments.  The longstanding Forbes 500 company, Eli Lilly, recruited Joe prior to graduation hiring him and making him one of the Company's youngest pharmaceutical representatives in the country.  He was assigned to a section of the mid-western region of Ohio where he represented Eli Lilly for two years.  Although he found his career in pharmaceuticals rewarding, he knew that his heart and passion were in real estate.
He always had a love for real estate and decided it was time to pursue that dream.  Joe took real estate classes at night and in 2004 used his savings to initiate Cedar One Properties in the basement of his parent's home.  Since then, Joe furthered his real estate education obtaining his broker's license and has expanded Cedar One Properties from a one-man business venture into a successful real estate company offering full-service real estate brokerage with a full team of real estate agents and property management services for both residential and commercial real estate.  The Company has recently rebranded spinning off Cedar One Residential, Cedar One Commercial, and Cedar One Storage.  Through his property management pursuits, he saw the need for contracting and maintenance services for his clients and developed Steel Valley Contracting & Maintenance, Ltd. and GoGo Handyman.
To date, his companies employ 55 Real Estate Agents, 12 full-time contractors and maintenance staff, and 16 full-time office employees throughout four offices in the Ohio Valley. Joe believes that to grow your community, you need to be a contributing member of your community.  It's in that spirit that he serves on the following boards supporting a vast array of causes in Jefferson County:
Eastern Gateway Community College – Business Management Advisory Board
Franciscan University of Steubenville – Board of Advisors
Charity Hospice Inc. – Board of Trustees
JB Green Team – Jefferson County Solid Waste Authority – Board Member
Joe is married to his wife Tiffany DiCesare Luckino who works alongside him growing Cedar One into a thriving family business.  They have 3 children, daughter Leigha Giampolo 15, Santino Joseph Abdalla Luckino 4, and Lola Christy Luckino 3.  They reside in Steubenville and serve the surrounding areas with pride.